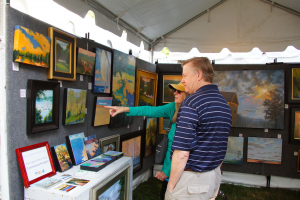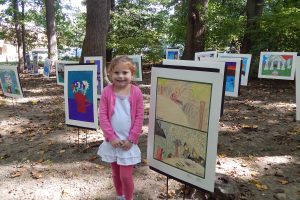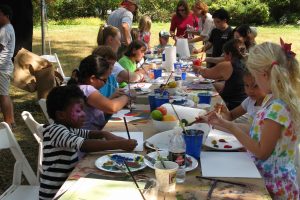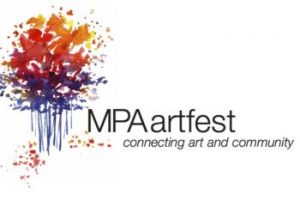 MPAartfest 2018
Sincere thanks to everyone who joined us on Sunday, October 7 for our 12th annual MPAartfest. We believe it was the most well-attended in event history, with well over 9,000 visitors throughout the day!
On behalf of the MPA staff and Board of Directors, thank you to everyone who helped make this amazing day possible–our many community sponsors, our hundreds of enthusiastic volunteers, and, of course, all of those art lovers in attendance.
In addition to the 40 accomplished and varied artists curated into the event, special highlights included a full day of fabulous music in the gazebo, thanks to the support of TTR Sotheby's International Realty, and produced again by our music impresario, Ken Avis. We also thank the wonderful food vendors who joined us, the many local service organizations and non-profits who participated, and the teachers and students who contributed to the Children's ArtWalk–again beautifully organized by the New Dominion Women's Club.
Our generous sponsors made the day possible, including our Lead Community Sponsor McLean Community Center, our event co-sponsors Fairfax County Park Authority and TD Bank, and all of the sponsors listed below.
MPA is an independent non-profit 501(C)3 organization. Funds raised at MPAartfest via sponsorships and individual donations support MPA exhibitions and programs throughout the year. Click here to learn how you can support MPA.
We can't wait to see you next year!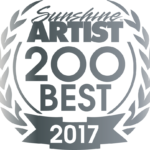 Thank you to our 2018 MPAartfest Sponsors!

Lead Community Sponsor McLean Community Center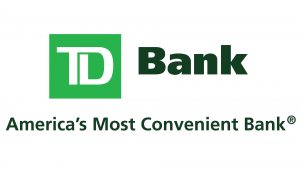 Event Co-Sponsors Fairfax County Park Authority and TD Bank
Assaggi Osteria and Pizzeria
Leslie Kerman & Jeff Bialos
Lori & Paul Carbonneau
Janet & Bill DuBose
Karen & Dan DuVal
Elaine & Howard Forman
Four Seasons Flowers
Barbara Hawthorn Interiors, Ltd.
Lilian & Allan Jorgensen
Kazan Restaurant
Maria Kelly (Kennedy Associates)
Amy & Allen King
Bari & Keith Levingston
LōKL Gourmet
Jerry & Anne Marie Marenburg
The Medicine Chest Pharmacy
Peacock Cafe
Cary & Robert Prince
Ellen Yanuck Rosenblum, Prime Staffing Inc.
Sweetbites Cafe and Bakery
Janie Strauss
Dr. Angela Santini & William Sullivan
Lori Jenkins & George Swygert
Stacey & Raymond Thal
Margie & Bob Vanderhye
Virginia Spine & Sports Orthopedics
SaveSave
Dr. Gregory D. Foley, Eye Central
Fairfax Woman Magazine
Michelle Fontaine
Kennedy & Co.
UBS Leslie Laurer
Marianne Prendergast
Les Irby, RPJ Financial Advisors
Sally & John Simms
Vivienne & Richard Smith
Butz Wilbern, Ltd.
SaveSave