January 11 through March 3, 2018

MPA@ChainBridge: Methods of Inquiry: Fields of Discovery
Methods of Inquiry: Fields of Discovery is a curated exhibition featuring 4 – 6 artists whose work is influenced by science. Both the methods of discovery and images and concepts related to fields such as chemistry, microbiology, neuroscience, physics and genetics are referenced. Commonalities that exist between science and art are embraced as both process and outcome.
March/April 2018

MPA@ChainBridge: Youth Art Exhibitions
McLean Pyramid: March 1 – 18, 2018
Opening Exhibition Reception Thursday, March 8 from 4:30 – 6:00 PM
RSVP Here
Langley Pyramid: March 21 – April 5, 2018
Opening Exhibition Reception March 21 from 4:30 – 6:00 PM
RSVP Here
These two exhibitions, organize and curated by local public school art teachers, will feature art made in the Fairfax County Public Schools in the McLean area.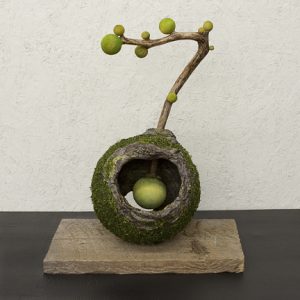 April 12 – June 3, 2018
MPA@ChainBridge: Erratic Landscapes: New Works by Artemis Herber
Working with the humble material of recycled corrugated cardboard, German-born, Maryland-based artist Artemis Herber creates massive depictions of space and place. Devoid of people, the works insist on viewer interaction. They strongly suggest a possibly risky entrance into her imagined hybrid environments of abandoned cities threatening clouds, distant horizons, and eternal twilight.  These are places that reside within the realm of what Herber describes as "alienated poetry" and to view them is to experience a place that hovers somewhere between the past, present and future.
SaveSave