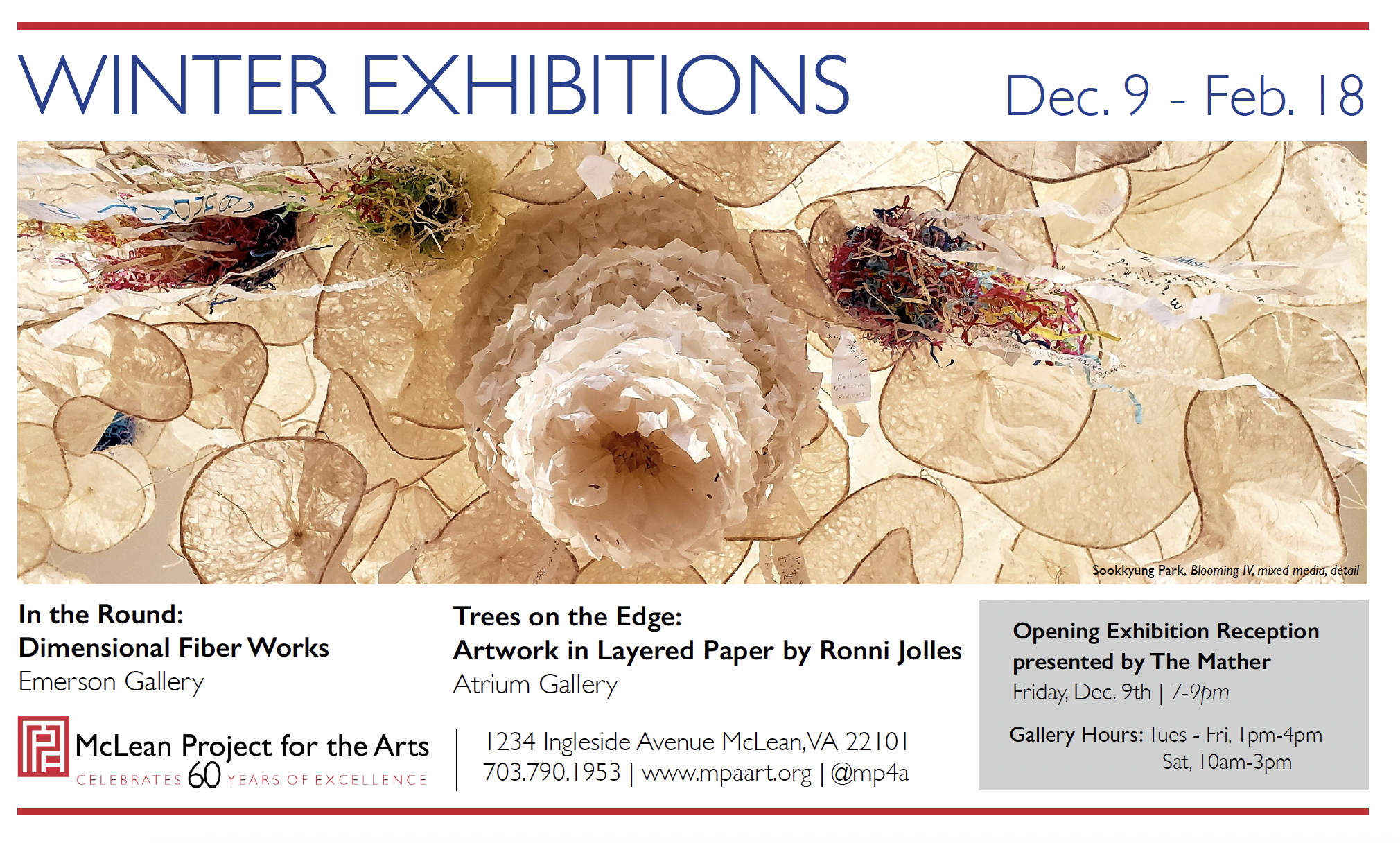 Now Showing!
---
Please join MPA now through February 18, 2023 to experience our Winter Exhibitions, "In the Round: Dimensional Fiber Works" (Emerson Gallery) and "Trees on the Edge: Artwork in Layered Paper by Ronni Jolles." And mark your calendars for our January 26 Virtual Artist Talk--RSVP below.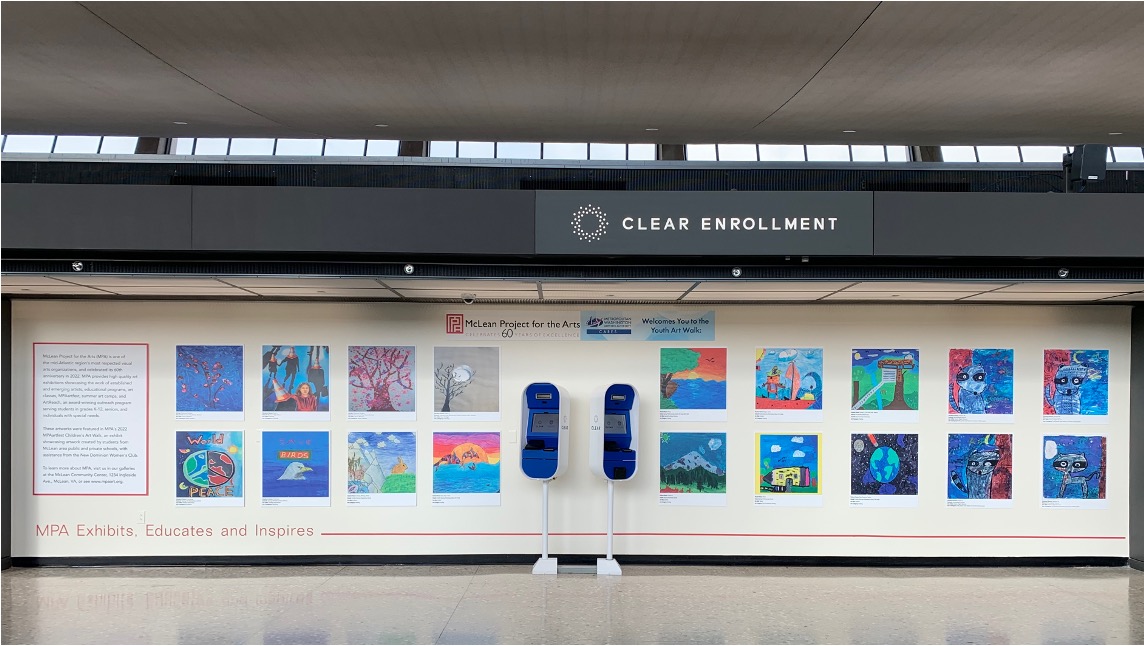 Youth Art Exhibition on Display at Dulles Airport
---
If your upcoming travels have you flying in and out of Dulles Airport, don't miss the MPA Youth Art Exhibition, which features art included in our recent MPAartfest Children's Art Walk, and was put together by the staff of the Metropolitan Washington Airports Authority.
Winter Art Class Registration
---
Seeking a creative outlet to get through the winter blues? MPA has a great lineup of winter and spring art classes for all levels, both in our DuVal Studio and online. Choose from new class offerings or classic favorites--including the return of our Open Studio! And don't forget to check out our NEW Animation Drawing: Exploring Motion Graphics with Ahmed Zaidan.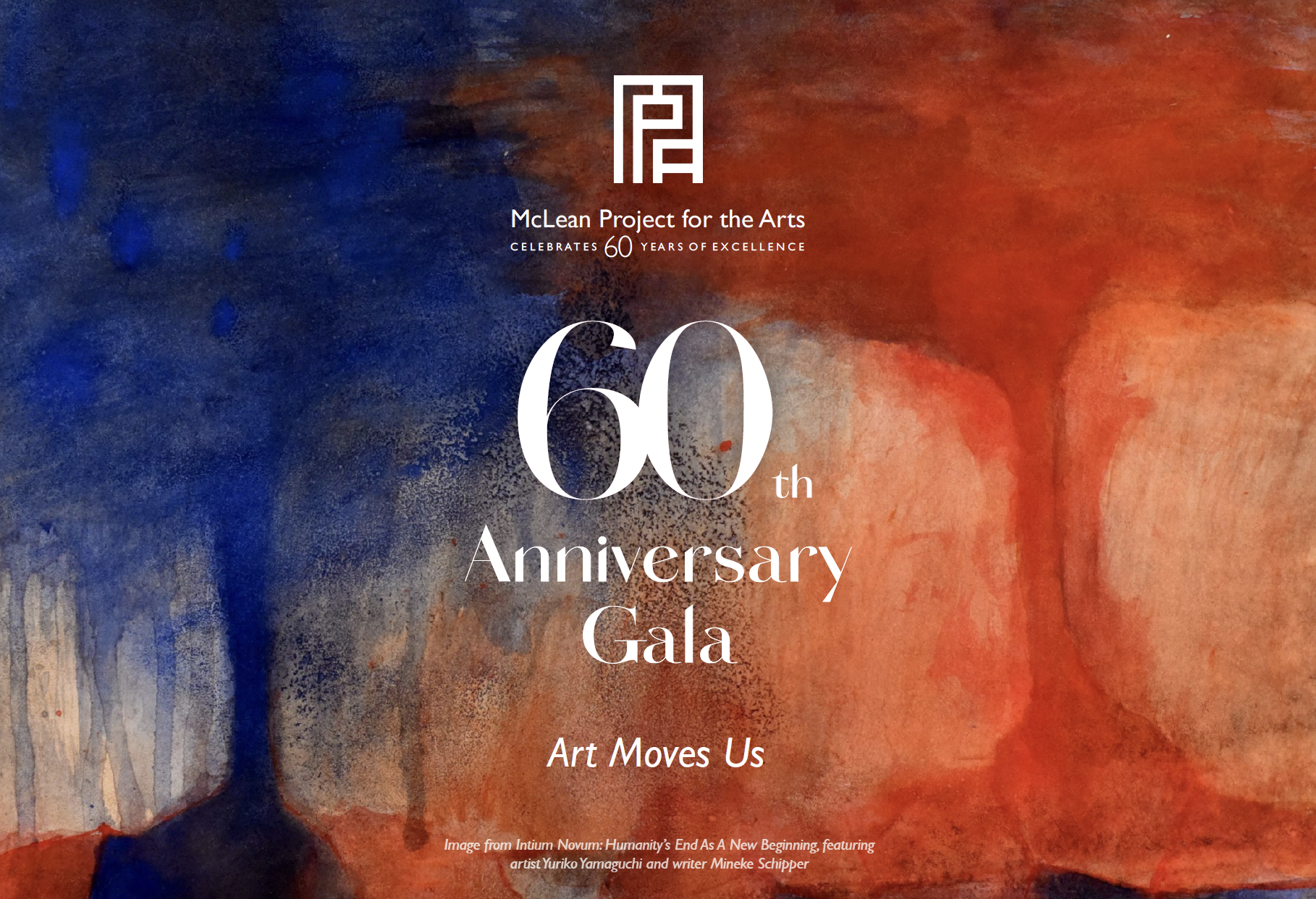 Thank You for Helping MPA Celebrate 60!
---
Our tremendous gratitude goes out to all of the sponsors, guests, volunteers, and donors who made MPA's 60th Anniversary Gala Celebration a spectacular success! Special thanks to Sally Simms, our Host Committee Chair, and to all of our Host Committee members. We hope you will enjoy our Gala recap video below.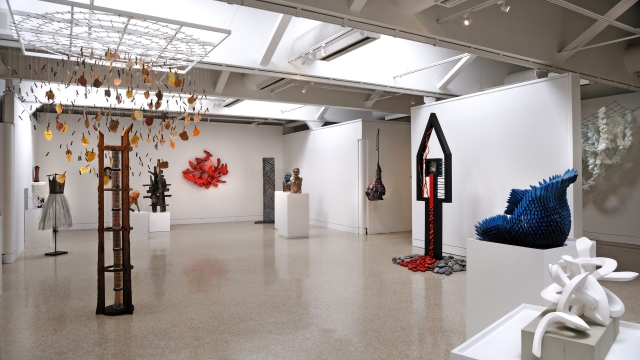 This is MPA
In our changing world, MPA exhibits, educates, and inspires. Hear from our leaders and community members about what makes MPA so special.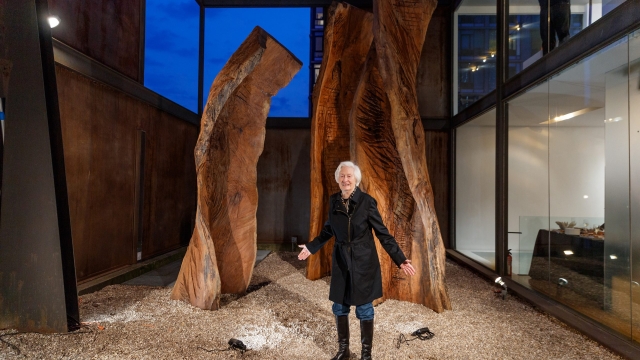 Remembering Emilie Benes Brzezinski
MPA will accept the mantle to establish the next chapter of sculptor and longtime McLean resident Emilie Benes Brzezinski's spectacular body of work.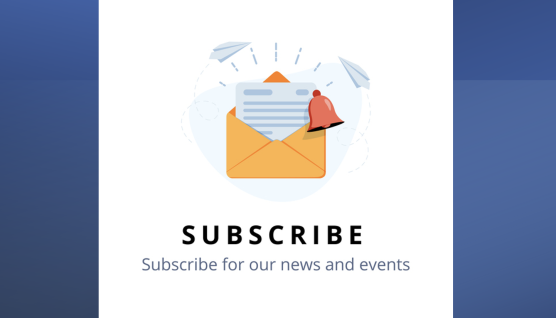 Subscribe to MPA News
Sign up to receive our newsletter so you can be the first to find out the latest MPA news and developments.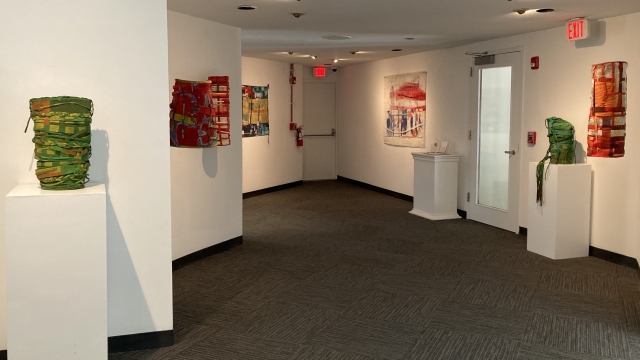 Visit Our Galleries
The Atrium Gallery is available for viewing during MCC operating hours. The Emerson Gallery is open for visitors Tues.-Fri. from 1-4pm and Sat. from 10am–3pm. MPA's administrative offices are open Mon.-Fri. from 10am-4pm.