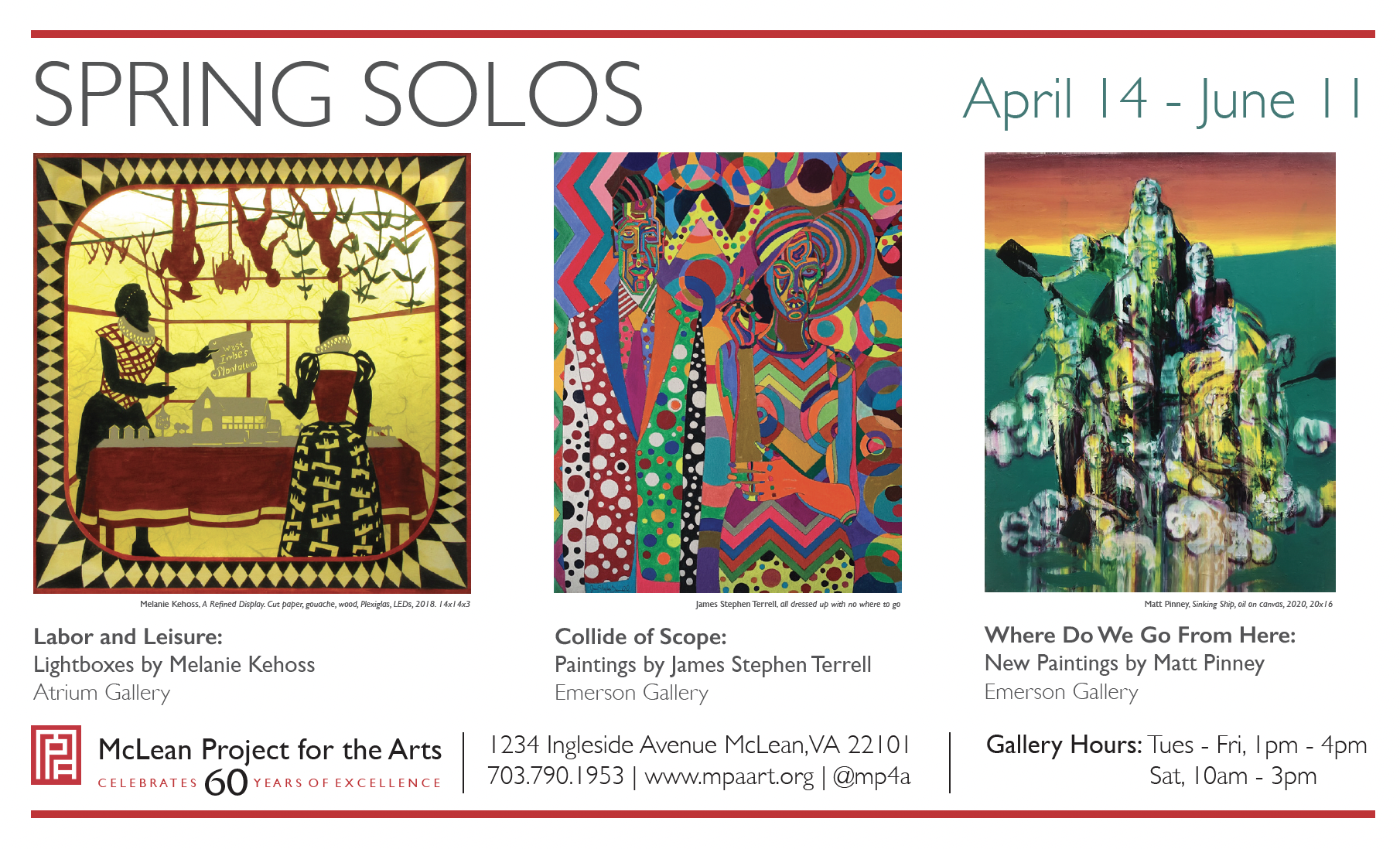 Now Showing
---
Join MPA now through June 11, 2022 for our Spring Solos, featuring "Collide of Scope: Paintings by James Stephen Terrell", "Where Do We Go From Here: New Paintings by Matt Pinney", and "Labor and Leisure: Lightboxes by Melanie Kehoss." A Virtual Artist Talk will be held May 11, 2022.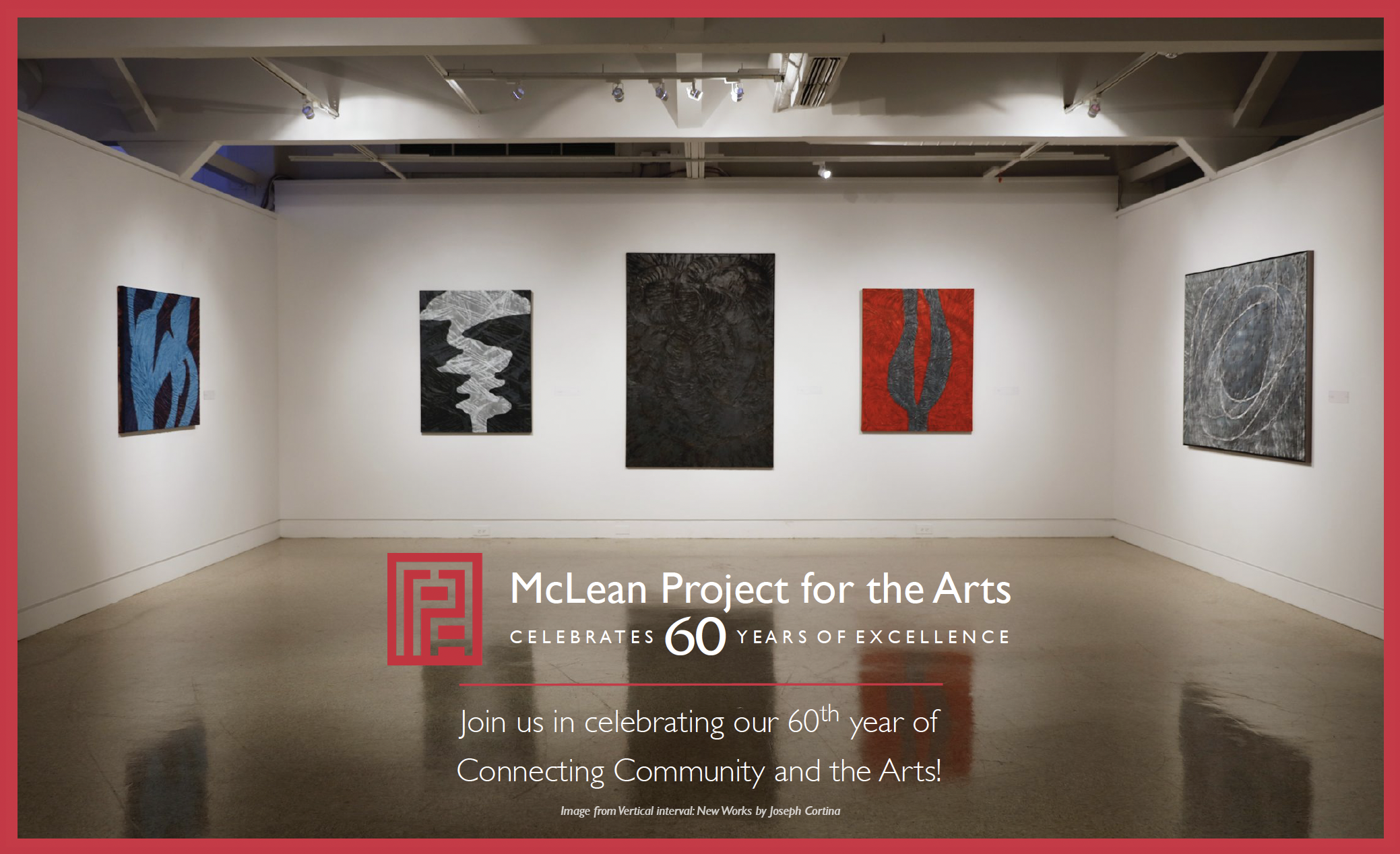 MPA Celebrates 60!
---
This year marks a major landmark for MPA as we turn 60! As the oldest, continuously operating nonprofit visual arts center in Northern Virginia, we have showcased works by over 3,000 emerging and established artists, promoted public awareness and understanding of contemporary art concepts, and offered expert instruction and education in the visual arts.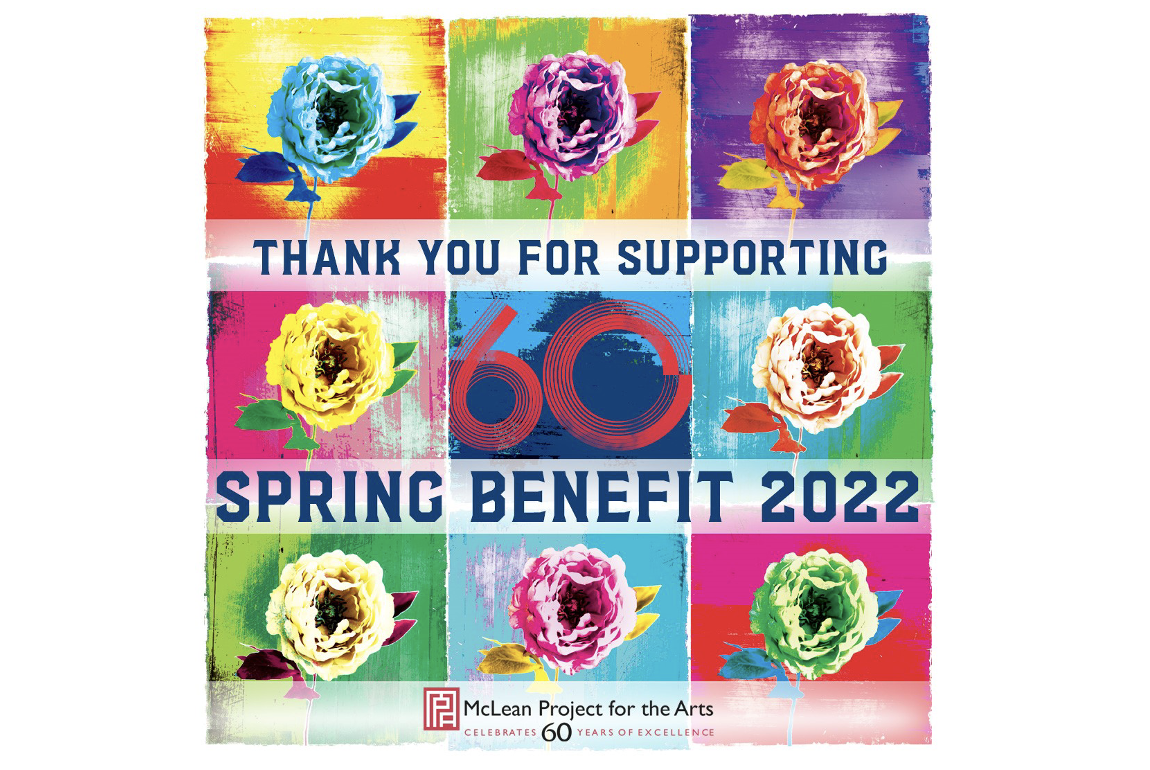 Spring Benefit Success
---
Thank you to all who joined us for our 2022 MPA Spring Benefit! It was a spectacular evening! Special thanks to our co-chairs Mary Cull and Anne Polk, and to Kathy and Frank Finelli for graciously hosting the event. Your generosity raised important funds that will help MPA further our mission of connecting art & community.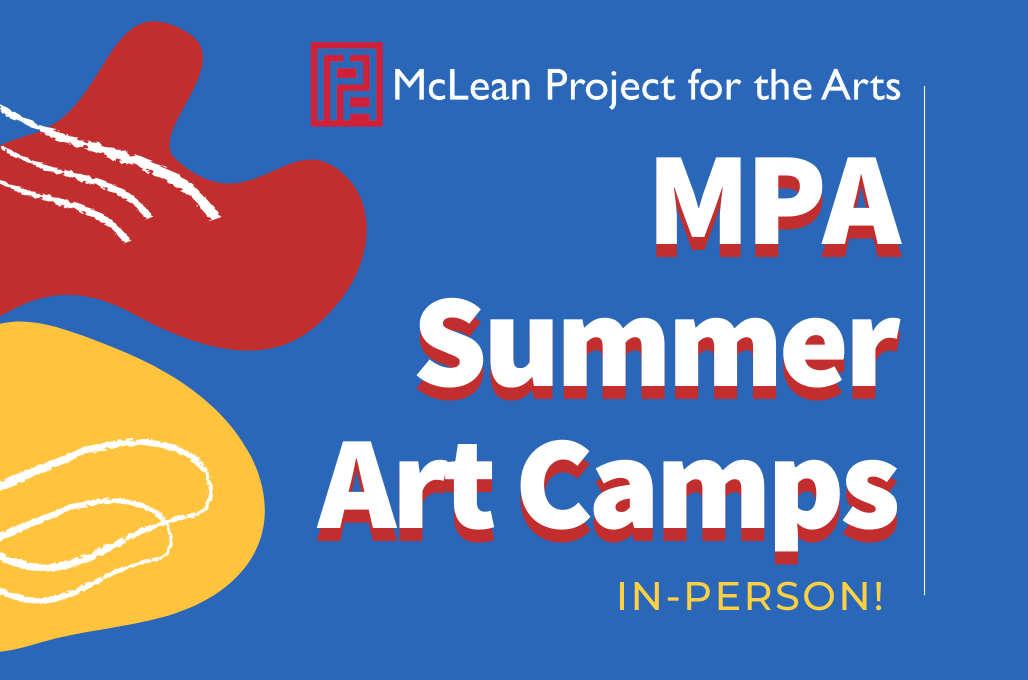 MPA Summer Art Camps
---
Registration is now OPEN for MPA's 2022 Summer Art Camps. Offerings include MPA Art Camps (ages 6-13) and Abrakadoodle Camps (ages 3-6), as well as our CIT program. All camps will be held in our studios. Sign up early to secure your spot!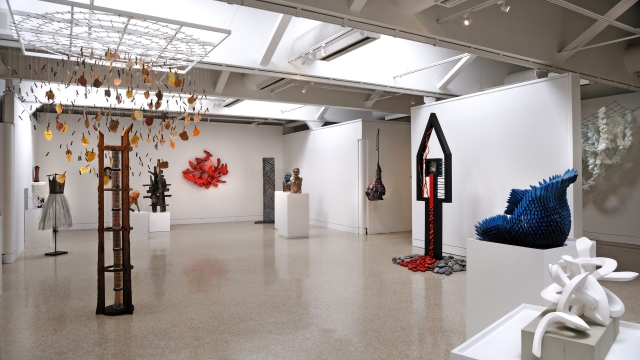 This is MPA
In our changing world, MPA exhibits, educates, and inspires. Hear from our leaders and community members about what makes MPA so special.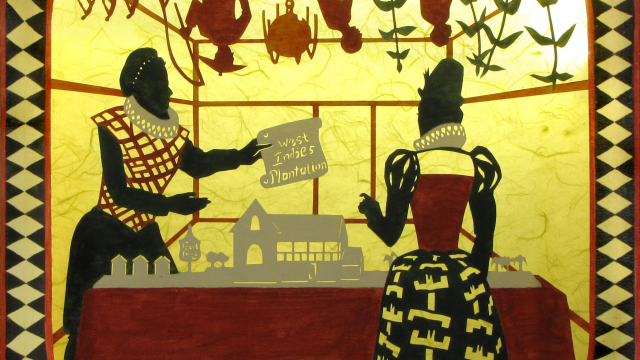 Now Showing
Join us through June 11, 2022 for our Spring Solos, featuring work by Matt Pinney, James Stephen Terrell, and Melanie Kehoss.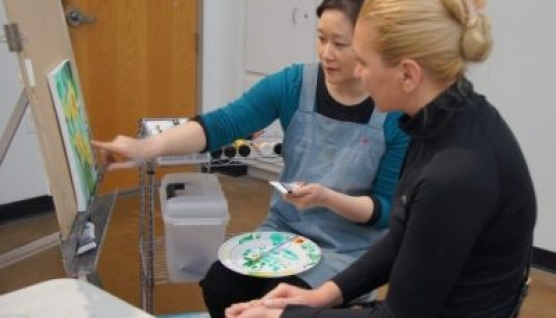 Spring Art Classes
Spring is right around the corner–and so is the start of MPA's Spring ArtClass lineup. MPA's spring class offerings include some of our long-time favorites, as well as exciting new options. Classes will take place online and in our DuVal Studio.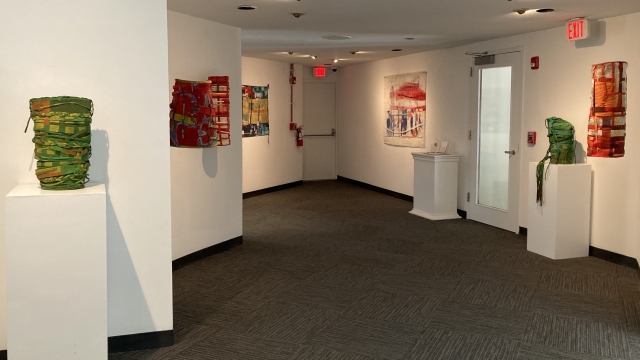 Visit Our Galleries
The Atrium Gallery Exhibition is available for viewing during MCC operating hours. The Emerson Gallery exhibit is open for visitors Tues.-Fri. from 1-4pm and Sat. from 10am–3pm. MPA's administrative offices are open Mon.-Fri. from 10am-4pm.