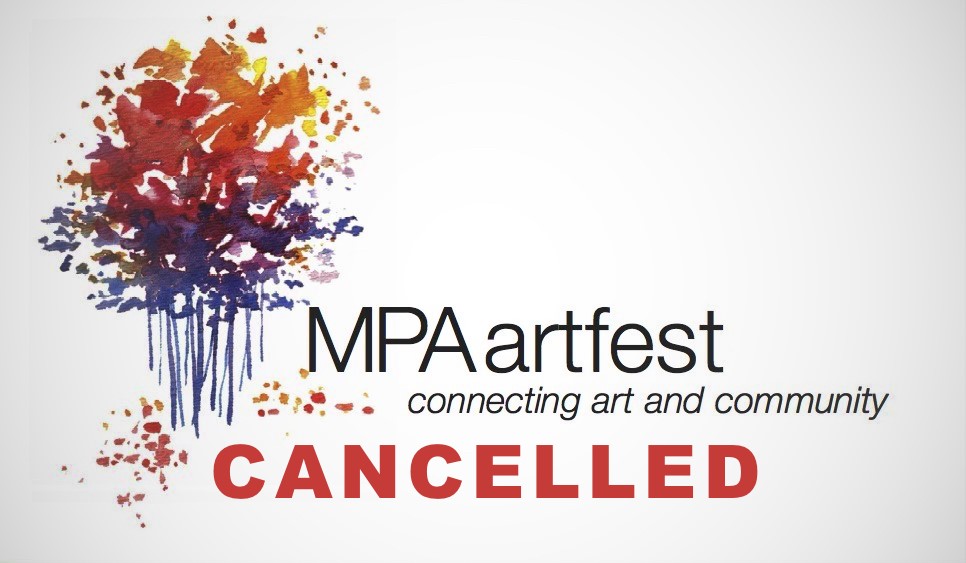 MPAartfest 2022 Cancelled
---
McLean Project for the Arts has made the difficult decision to cancel its 2022 MPAartfest, originally scheduled for Sunday, October 2 in McLean Central Park. The decision was made in conjunction with the Fairfax County Park Authority and local weather experts, in anticipation of the 2-3 inches of rain projected to inundate the area this weekend.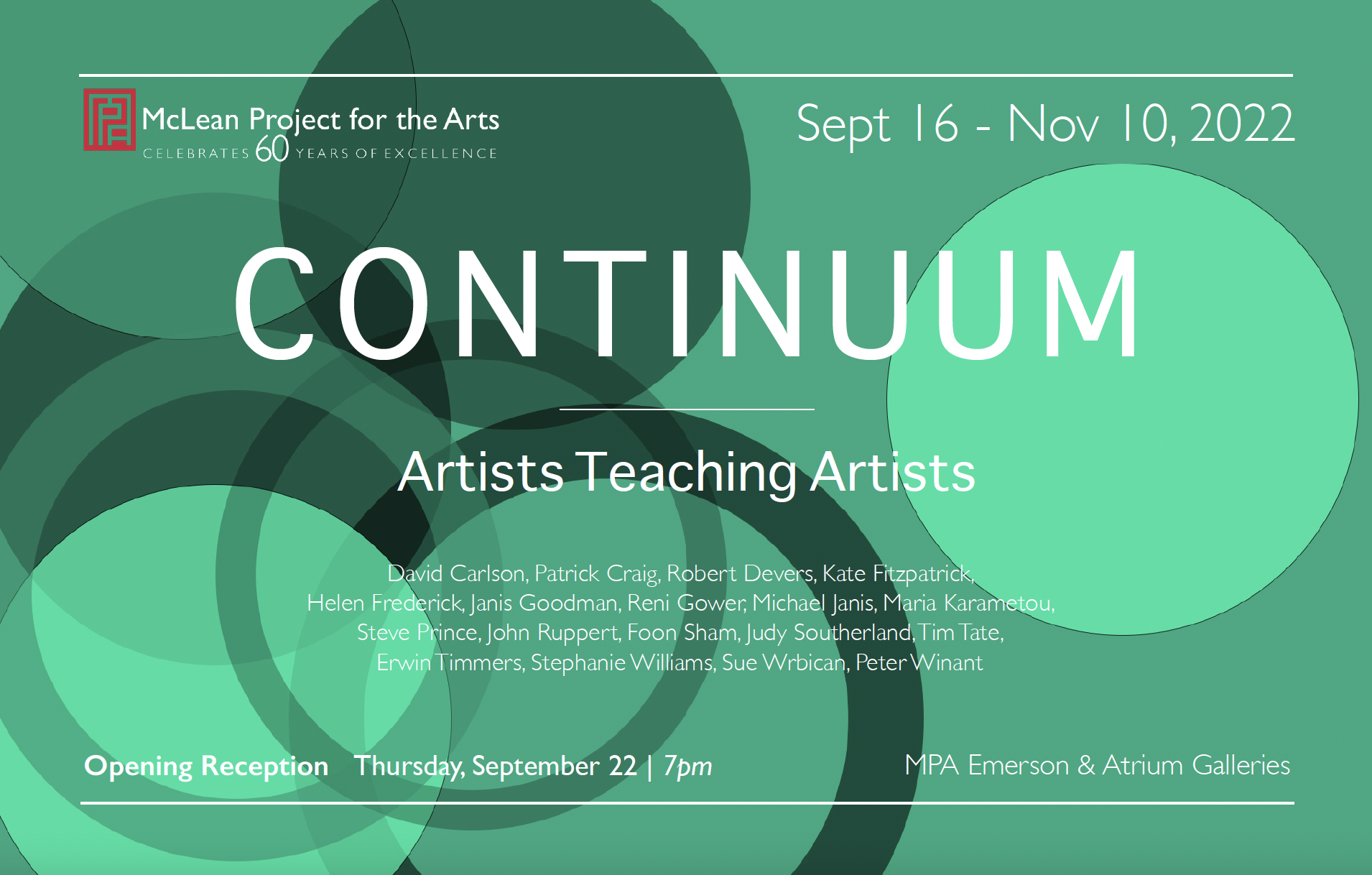 Now Showing!
---
Visit MPA now through November 10, 2022 for "Continuum: Artists Teaching Artists," an invitational exhibition highlighting works by artists who give significant time to teaching, mentoring, and community-building, while continuing to sustain and develop strong and innovative personal bodies of work.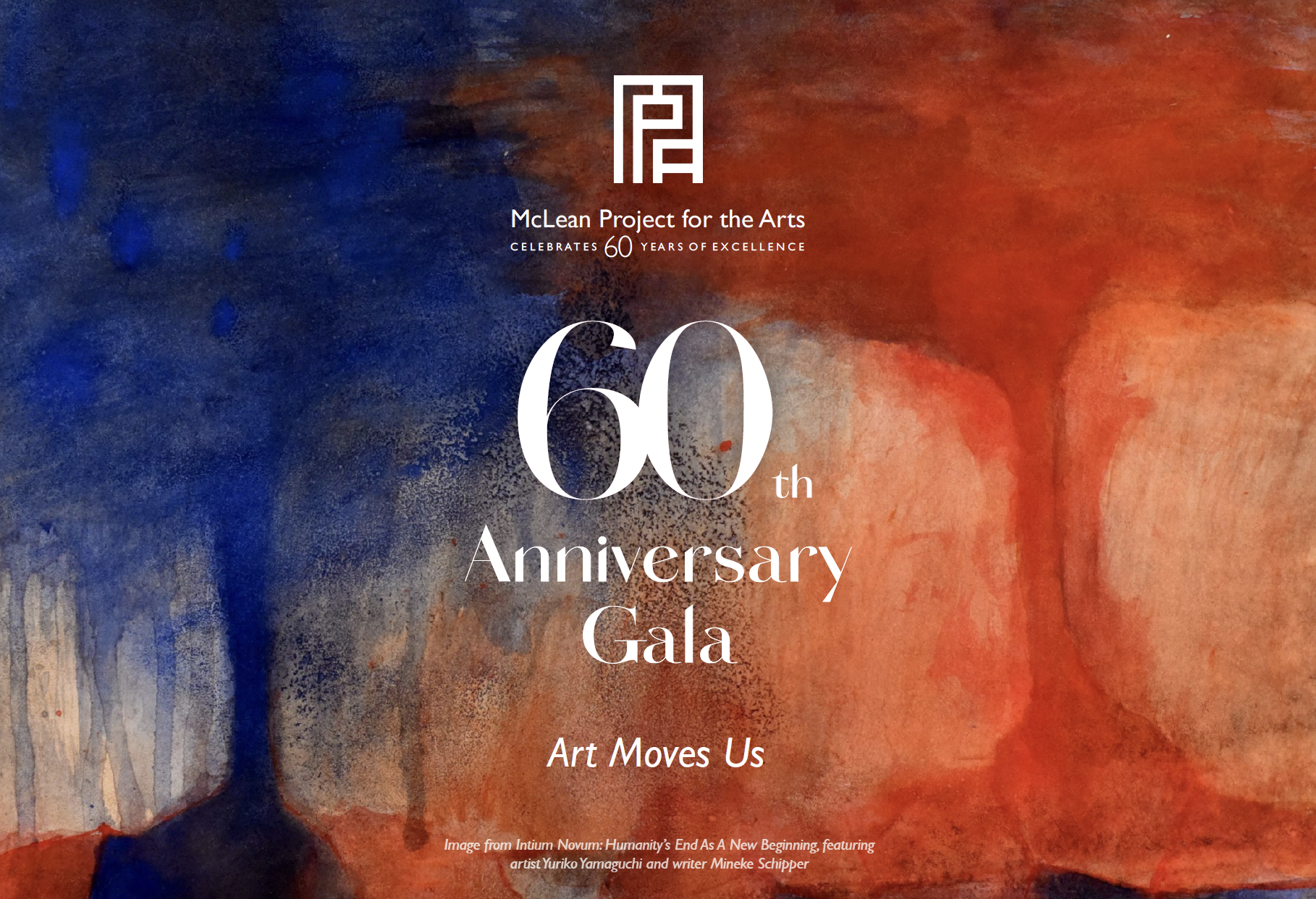 Thank You for Helping MPA Celebrate 60!
---
Our tremendous gratitude goes out to all of the sponsors, guests, volunteers, and donors who made MPA's 60th Anniversary Gala Celebration a spectacular success! Special thanks to Sally Simms, our Host Committee Chair, and to all of our Host Committee members. We hope you will enjoy our Gala recap video below.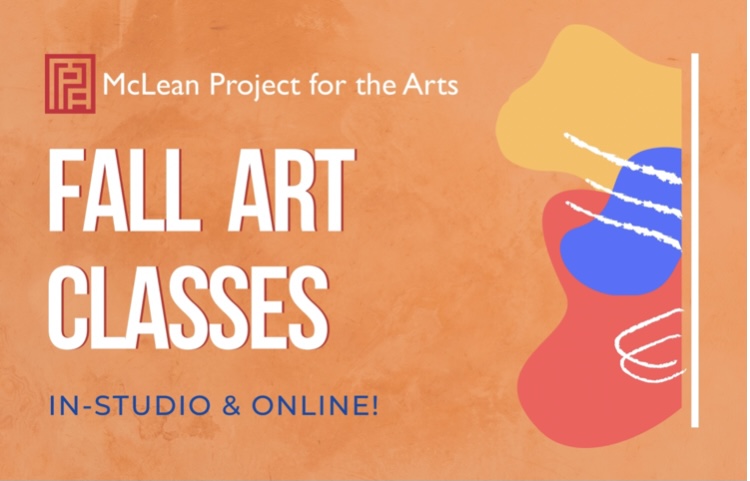 Register Now for Fall Classes
---
Registration for MPA's fall art classes is currently underway. Autumn offerings include some of our long-time favorites, as well as new debut options, such as Kolam with Shanthi Chandrasekar. We also have several exciting workshop offerings. MPA will be holding fall classes both online and in-studio.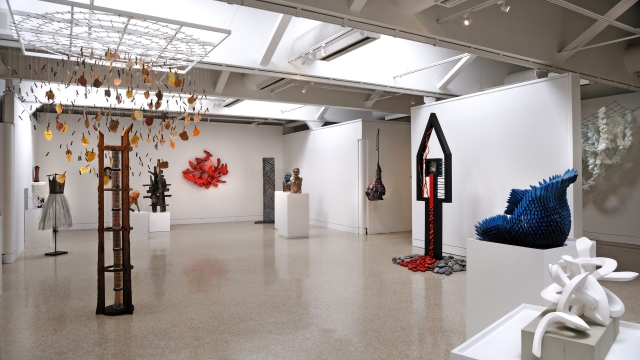 This is MPA
In our changing world, MPA exhibits, educates, and inspires. Hear from our leaders and community members about what makes MPA so special.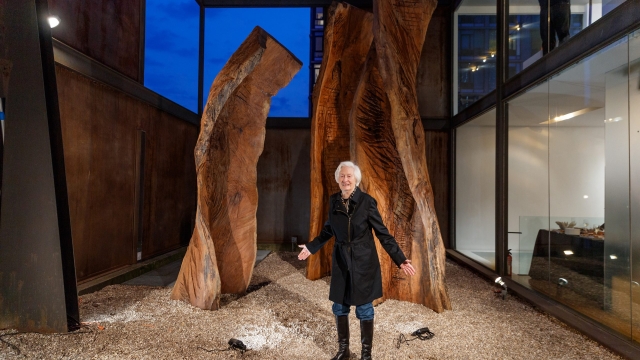 Remembering Emilie Benes Brzezinski
MPA will accept the mantle to establish the next chapter of sculptor and longtime McLean resident Emilie Benes Brzezinski's spectacular body of work.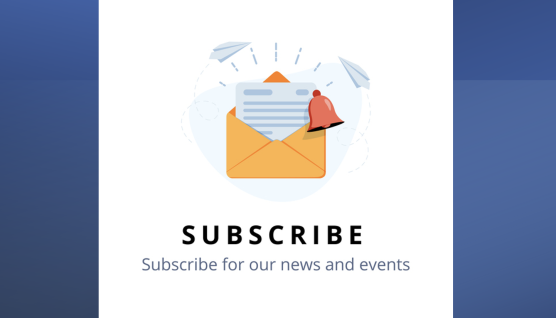 Subscribe to MPA News
Sign up to receive our newsletter so you can be the first to find out the latest MPA news and developments.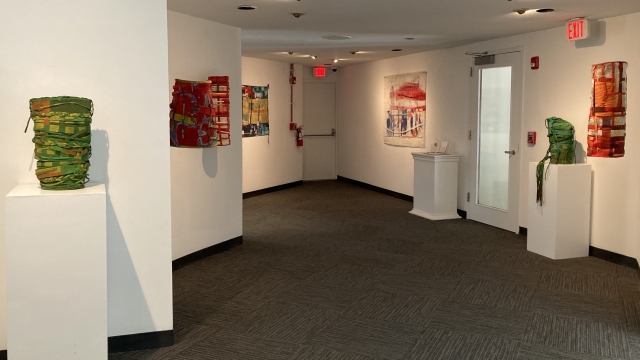 Visit Our Galleries
The Atrium Gallery is available for viewing during MCC operating hours. The Emerson Gallery is open for visitors Tues.-Fri. from 1-4pm and Sat. from 10am–3pm. MPA's administrative offices are open Mon.-Fri. from 10am-4pm.