MPA & COVID-19 Crisis
During this crisis, we know that community is more important now than ever. We need to think local, act local, and give local. And McLean Project for the Arts needs you to help us continue to provide arts education resources to some of our most impacted community residents.
A donation at any level will help us to continue our arts education ArtReach with community partner organizations, both virtually to those with access to internet and social media; and through printed programming activities and art supplies for those struggling with the digital divide in many of our lower income communities.
Suggested Donation Amounts:
$35 Artist, Student, Senior
$50 Individual
$100 Family
$250 Contributing Member
$500 Sustaining Member
$1,000 Sponsor
Your support means the world to us during this unusual and difficult time. Most importantly, your support means that MPA can continue reaching across the digital divide to provide hands-on learning opportunities and enrichment activities to our most vulnerable community members.
MPA offers these payment options:
Online: Make a secure payment with your credit card
By mail: Send in a check and mail to "Attn: COVID-19 Support"
McLean Project for the Arts, 1234 Ingleside Avenue, McLean, VA 22101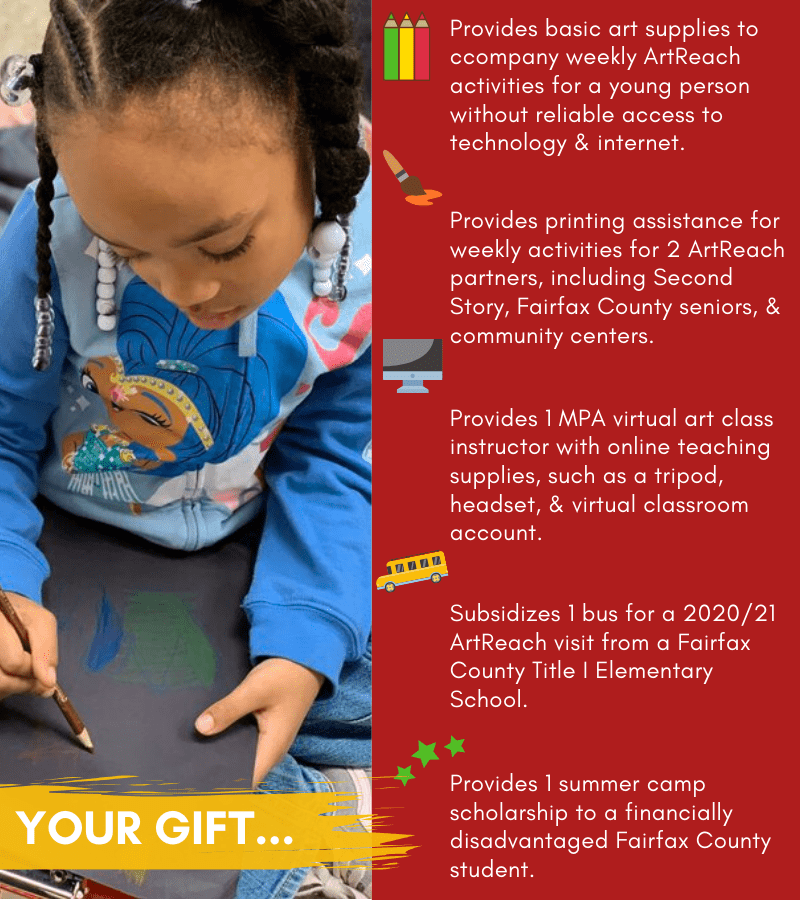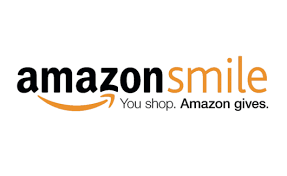 AmazonSmile is a program that donates 0.5% of your eligible purchases to MPA when you select us as your charity.
If you're looking for a simple, automatic way to continue supporting MPA, you should start your Amazon shopping at smile.amazon.com. You shop as you normally would on the site, at no extra cost to you, and you don't need to make a separate account.
Donations apply only for purchases made at smile.amazon.com. Click here to learn how to use AmazonSmile.