MPA & COVID-19 Crisis
During this crisis, we know that community is more important now than ever. We need to think local, act local, and give local. And McLean Project for the Arts needs you to help us continue to provide arts education resources to some of our most impacted community residents.
A donation at any level will help us to continue our arts education ArtReach with community partner organizations, both virtually to those with access to internet and social media; and through printed programming activities and art supplies for those struggling with the digital divide in many of our lower income communities.
Suggested Donation Amounts:
$35 Artist, Student, Senior
$50 Individual
$100 Family
$250 Contributing Member
$500 Sustaining Member
$1,000 Sponsor
Your support means the world to us during this unusual and difficult time. Most importantly, your support means that MPA can continue reaching across the digital divide to provide hands-on learning opportunities and enrichment activities to our most vulnerable community members.
MPA offers these payment options:
Online: Make a secure payment with your credit card
By mail: Send in a check and mail to "Attn: COVID-19 Support"
McLean Project for the Arts, 1234 Ingleside Avenue, McLean, VA 22101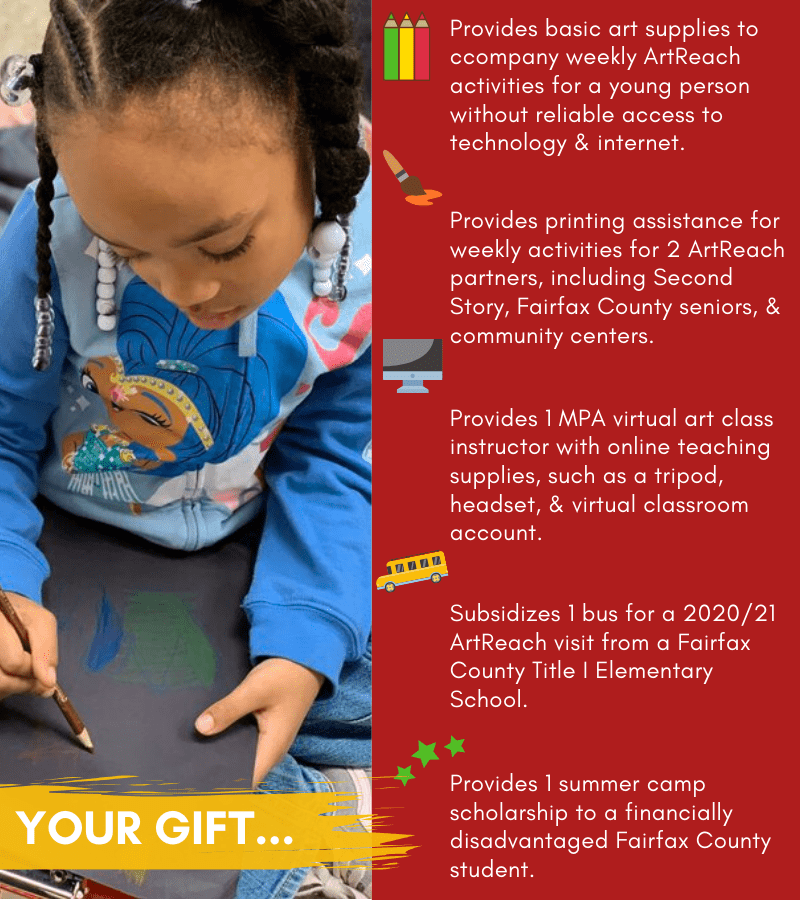 Recognized as a premier center for contemporary visual arts, McLean Project for the Arts has been connecting art and community in Northern Virginia since 1962. Your generous contributions make our award-winning exhibitions, education and arts programming possible.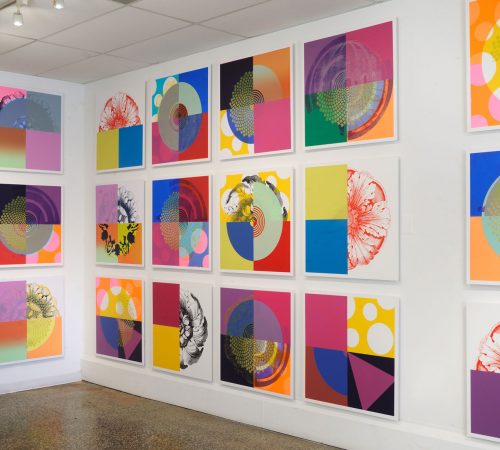 MPA Exhibits
MPA has presented the work of 2,000+ esteemed Mid-Atlantic artists in our beautiful Atrium and Emerson Galleries. Exhibits feature artists working with a broad array of mediums and approaches.
Painting
Drawing
Sculpture
Video
Installation
Mosaic
Photography
Printmaking
The generous support of our community has built MPA's well-earned reputation for artistic excellence. We're proud that nearly every recent exhibition has been reviewed by The Washington Post.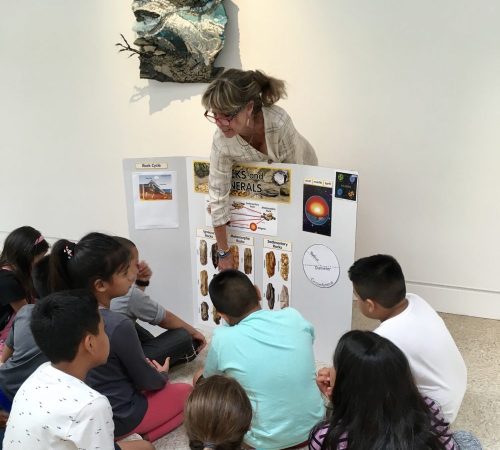 MPA Educates
Low-income students are 5 times more likely to graduate when they receive arts instruction (from Americans for the Arts). With your support, MPA's award-winning ArtReach program serves over 3,000 individuals annually including:
Fairfax County Public Schools Title I elementary school students
Fairfax County senior center participants
ServiceSource, SPARC Solutions & other nonprofits & schools serving individuals with special needs
Second Story's Safe Youth Project participants.
And we were especially proud to offer need-based Art Camp scholarships to deserving students.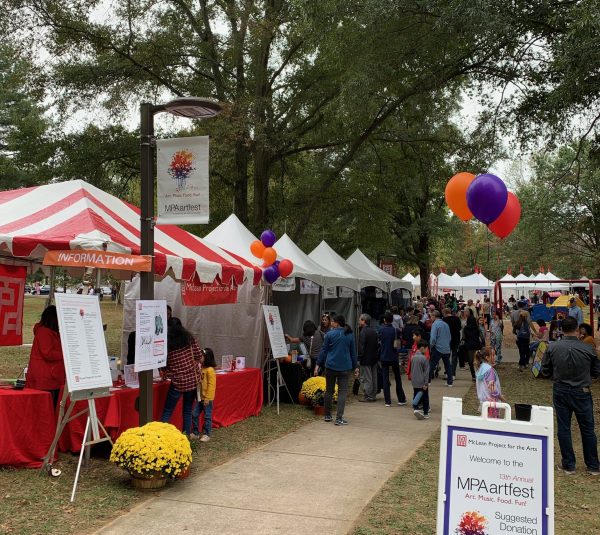 MPA Inspires
MPA inspires by connecting art and community, inviting all to encounter the finest in contemporary art in venues large and small.
Highlights include:
Our beloved MPAartfest which attracts thousands annually to a day of art, music, food, and fun in McLean Central Park
Intimate encounters with art and artists in our gallery through an engaging annual calendar of our exhibitions, gallery events, and artist talks
Arts education classes, workshops and camps taught by MPA's faculty of professional, working artists.