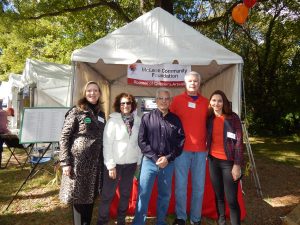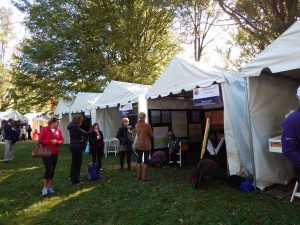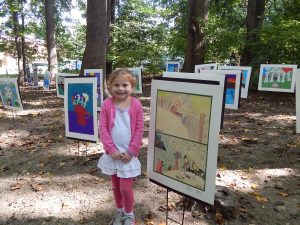 Sponsorship of MPAartfest and our Soirée Celebration makes an impact far beyond these events and enables MPA to continue providing award-winning programs for our community including: critically-recognized contemporary art exhibitions, over 200 popular art classes each year in our DuVal Art Studio, and MPA's award-winning, ArtReach program. MPA's ArtReach program, in partnership with Fairfax County Public Schools and based on Virginia Standards of Learning (SOLs), provides free bus transportation, gallery tours, and art lessons to more than 3,000 students attending Title 1 Schools, low-income seniors, and special needs residents. For many of our students – both adult and youth, this program is their primary exposure to an arts enrichment education. Your investment in MPA is an important commitment to stellar art exhibitions, education and inspiration in our community, across Fairfax County, and throughout the region.
Did you know?
$750 provides 100 school children an interactive tour of the MPA galleries and lessons linked to the Virginia SOLs,
$1,500 provides ten 3-hour sessions of in-school art education linked to science,
$2,000 provides five 2-hour workshops for 20 low-moderate income seniors and/or adults with special needs,
$2,500 pays for 8 buses to bring 480 underserved students to MPA's galleries,
$5,000 supports MPA ArtReach curriculum development linked to the Virginia SOLs,
$10,000 supports the development of MPA's critically acclaimed contemporary art exhibitions.
More information about MPAartfest Event Sponsorship Levels and Benefits Coming Soon. Stay Tuned!