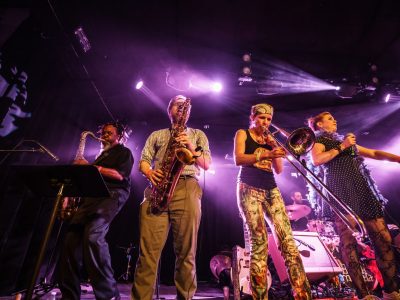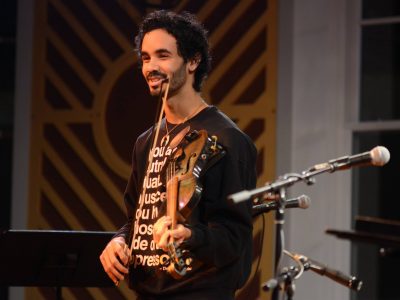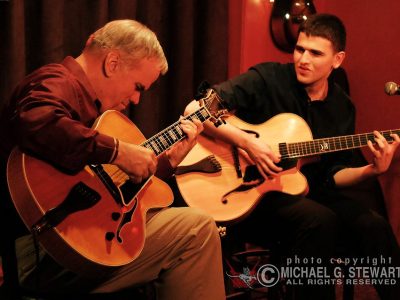 MPA is thrilled to welcome back musical director Ken Avis—radio host of Antidote WERA 96.7 FM and a performing musician with the award-winning band Veronneau—for this year's MPAartfest 2019! From a gypsy jazz Django style group to a jazz guitar trio and a soulful, ska and funk-inspired soloist, Ken has arranged a broad range of bands and musicians. Performances will run throughout the day.
MPAartfest 2019 featured musicians include:
10:00 am—Djangolaya: Djangolaya  presents a wide range of musical configurations from an intimate trio to a six-piece ensemble that really swings. Djangolaya often draws on their large network of gypsy jazz enthusiasts to augment our group to suit any occasion.
11:00 am—Jake Blount: Jake Blount is a fiddler, banjoist, singer and scholar. He's currently a 2019-20 Artist in Residence at Strathmore and tours nationally. Earlier this year he took first place at the prestigious Appalachian String Band Music Festival in Clifftop, WV–the first black musician to do so. Jake will be performing with multi-instrumentalist and composer Clara Delfina at MPAartfest. See a video.
12:00 noon—Great Guitars: Three generations of virtuoso jazz guitar! Featuring guitarists Jan Knutson,

Steve Herberman

, and Steve Abshire, this trio showcases some of the finest talents in the DC area. See their video.
1:00 pm—Bumper Jackson's Duo: Bumper Jacksons' co-founders Jess Eliot Myhre and Chris Ousley lead with their signature sun-dappled vocal harmonies, and the multi-instrumentalists trade off on strings and horns, playing fresh originals and dusted-off tunes from their great-grandparent's coat closet. See their video.
2:00 pm—Black Masala: You want to have a good time? You need brass. Black Masala puts on an amazing, high-energy live show. With rock drive and a willingness to be as weird and wonderful as the party demands, Black Masala woos fans and new listeners. See their video.

3:00 pm—Caz Gardiner: Often compared to Tina Turner, Caz is a high energy performer who writes songs of overcoming struggles and celebrating life with a 60's infused soul pop sound that is as diverse and driving as she is. See her video.
4:00 pm—Blues Alley Youth Jazz Orchestra: The Blues Alley Youth Orchestra is comprised of accomplished student musicians ranging in age from 14 to 17 years old, and their mission is to preserve and promote the big band jazz art form. See their video.