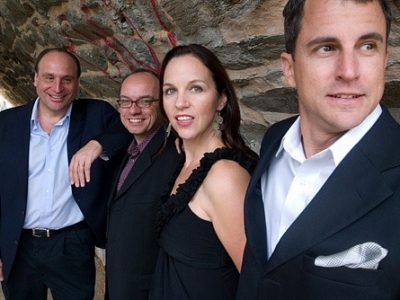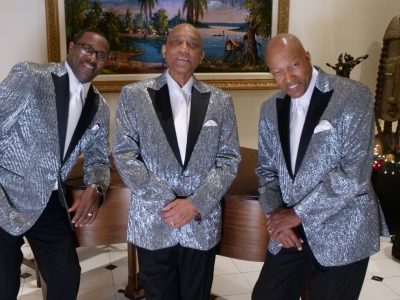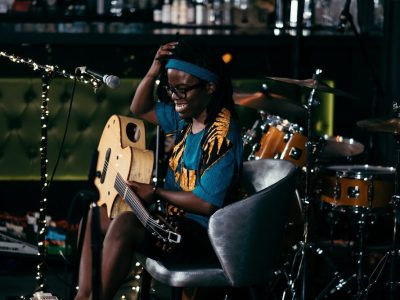 In recent years–under the enthusiastic leadership of MPAartfest Music Curator Ken Avis–music has become an integral and much-loved part of MPAartfest. Virtual MPAartfest will continue this tradition with several opportunities to enjoy some of the DC-area's most celebrated musicians–from the comfort of your own home and/or car!
MPAartfest Benefit Concert
Virtual MPAartfest 2020 will kickoff with a live concert–drive-in style! Join us on October 4, 2020 for a live MPAartfest Benefit Concert featuring original members of the Drifters, Four Tops, Platters, and Temptations–now performing as "Voices of Classic Soul."
The Voices of Classic Soul have been around the world and back again several times each as the lead singers of four legendary vocal groups. Concert attendees are treated to incredible showmanship, classic dance moves, and some of the biggest hits of all time, including "My Girl", "The Way You Do The Things You Do", "Get Ready", "Only You", "Under the Boardwalk", "Save The Last Dance For Me", and many, many more.
Given COVID safety concerns, attendees will be in (or on) their cars, parked every other space in the McLean Community Center parking lot. Tickets $25/car. Performances will take place at 4pm and 6pm. 
MPA seeks volunteers to welcome and guide cars into parking spaces at the McLean Community Center. Click here for more information or to sign up.
Art+Music Moonlight Concert Series
Music in the gazebo has become a popular MPAartfest attraction, and we're continuing the tradition virtually with two outdoor, live-streamed concerts. Produced in collaboration with Creative Cauldron and with MPA's music curator Ken Avis, the concerts will feature a diverse range of genres and talents from the concert and musical theater stages.
Featured musicians over the two nights include:
Irene Jalenti:Baltimore-based, Italian vocalist with the most sultry voice you have every heard.
Project Locrea: A cross-cultural musical alliance that introduces audiences to the different musical traditions of the world seen through the lenses of artistic creativity.
Griefcat: Lush harmonies and heartfelt lyrics, often with a wink or quirky twist, await you with this brilliant singer/songwriter duo.
Veronneau: Seven-time WAMMIE winning, Mclean-based world-jazz vocal and guitar duo. Quebecoise vocalist Lynn Veronneau and Ken Avis perform a multi-lingual mix of music which has earned them 3 Top 10 charting albums.
Nataly Merezhuk Trio: A violin virtuoso with one foot in classical and one foot in gypsy jazz, Nataly and her trio of percussion and accordion will stick to straight gypsy jazz for Virtual MPAartfest.
Sean Heely: This Falls Church-based Scottish Fiddle Champion goes from wild, foot-tapping reels and jigs to the stately beautiful tunes of the isles accompanied by traditional instruments.
Yasmin Williams: An emerging national star of innovative acoustic guitar performance, Yasmin plays the guitar in hypnotic and beautiful ways others haven't dreamed of.
Chris Urquiga: Combining Latin rhythms, pop, R&B, and more in English, Spanish, and Portuguese, Chris is based in NYC, working on a new original Broadway musical.
Nora Palka: In addition to roles at the Kennedy Center and Arena Stage, this Ukulele songstress was a Helen Hayes Award nominee for Outstanding Lead Actress in a musical for 2019's On Air.
Wesley Diener: Wesley is a versatile performer who, in his career as a singer and director, became known for crossing the barrier between theater and opera.
Schedule and additional information to follow–stay tuned!