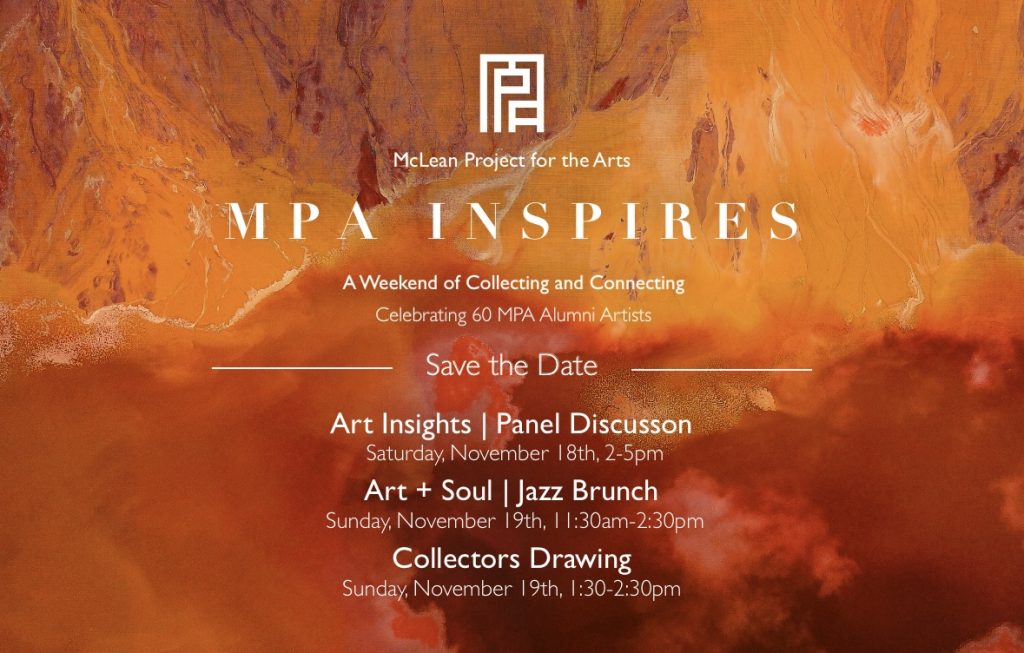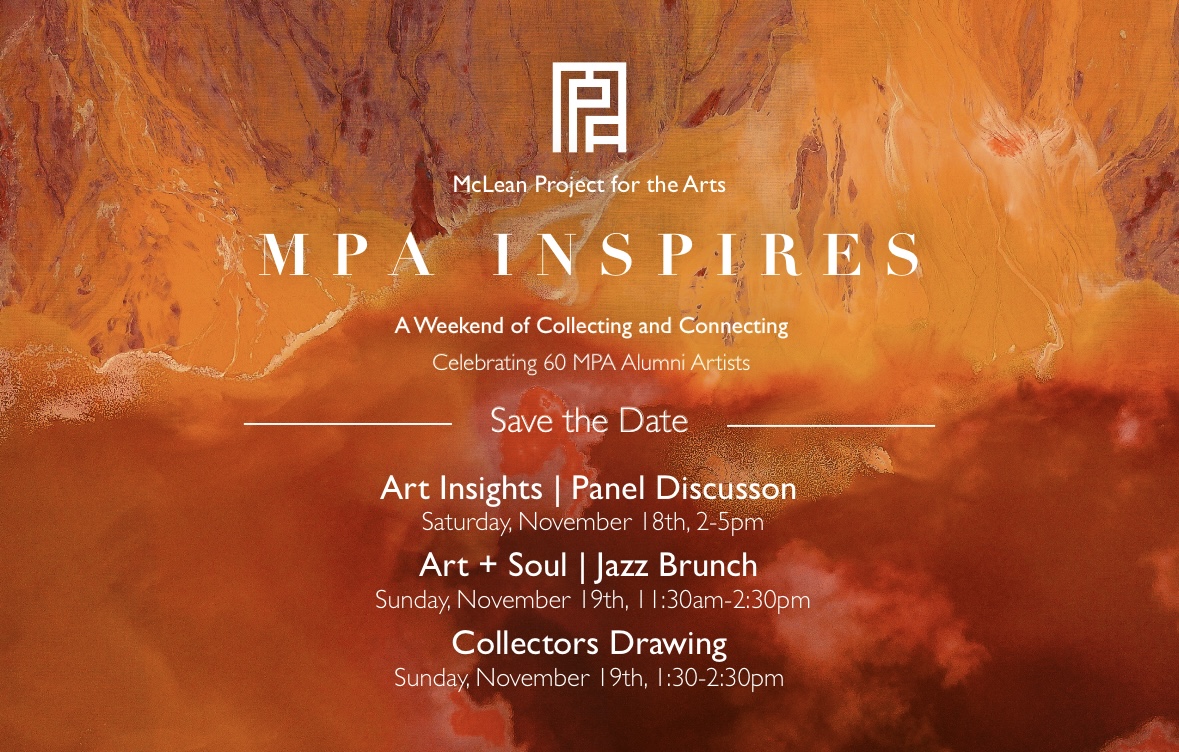 Save the Date!
Join us as we celebrate MPA's rich artistic history with MPA Inspires: Collecting and Connecting, an exciting weekend featuring 60+ MPA Alumni Exhibiting Artists. Please save the date for Saturday and Sunday, Nov. 18 and 19, and join us for of our inaugural Artist & Collectors' Weekend.
Saturday, November 18: Artists and Collectors Symposium, presented by The Mather — An afternoon panel of artists and curators on the current trends in visual art and then individual artists discussing their work. Talk will be followed by a reception, all free of charge.
Sunday, November 19: Art + Soul Jazz Brunch — A casually sophisticated event for artists and art-lovers to connect and have fun, featuring live music, food, bubbles and bloodies, and a special "Art Draw" selection from those sixty artists' work.
Additional information forthcoming–stay tuned for more details.
Doubles matches on each court, and we encourage you to register with your foursome to keep participants safe during this continuing time of social distancing.
Sign up to play on Friday, May 14th at Washington Golf & Country Club:
Sign up to play on Saturday, May 15th at River Bend Golf & Country Club:
All participating tennis players are invited to join us for the social event afterwards.
Sponsorship Opportunities
Sponsor a court at ArtSmash and receive court signage and tickets for 4 players (1 team).
If you are unable to attend or sponsor the event, you can still make a general tax deductible donation in support of MPA and ArtSmash.