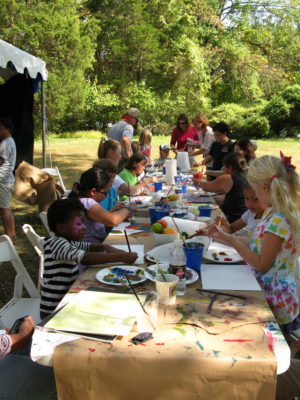 Do you support art in our community?
Do you know others who would like to connect art and community?
Do you want to be part of a fabulous arts festival enjoyed by thousands of art lovers of all ages?
Join Us For Our 10th Anniversary MPAartfest and Build a 10 on 10 Team!
It is easy, fun and we welcome both adults and children to participate in this unique way.
1) Share your support of the arts in our community with your friends and recruit a team of 10
(Share with your neighborhood, school PTA, sports team, book club, yoga class, Girl/Boy Scouts, tennis team, dog walking friends, lunch buddies, etc.)
2) Name your team
3) Collect $10 from each team member and submit in person, by mail, or online
OR Have each team member submit their $10 in person, by mail, or online.
4) Your team name will be part of a special 10th Anniversary MPAartfest mural on display at MPAartfest on Sunday, October 2nd.
Please contact Rachel Ripps with any questions at rripps@mpaart.org or 703.790.1953.