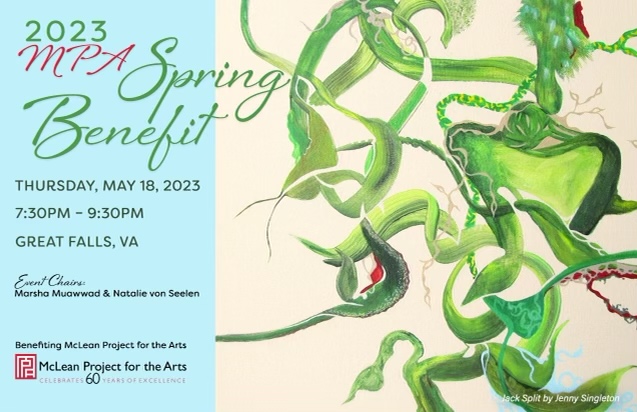 Individual tickets are on sale now!
Now in its 60th year, MPA relies on the funds raised at Spring Benefit to further its mission of connecting art & community. Co-chaired by Mary Cull and Anne Polk, the event will feature fare from Windows Catering, music, and more. Don't miss your chance to be a part of this enchanting evening under the stars!
If you're new to MPA, let us tell you more about what we do!
Thursday, May 18th
VIP Reception: 6:00-7:30 pm (Check-in begins at 5:45pm)
Main Reception: 7:30-9:30 pm
Co-chairs: Marsha Muawwad and Natalie von Seelen
Venue: Wildersmoor House
Join us for an evening nestled among pastoral rolling hills at Wildersmoor House in Great Falls. This year's location offers an enchanting experience, rivaling the great homes of the English countryside, and features over 17 acres of lush rolling hills, as well as a picturesque lake evoking a timeless sense of wonder and awe.
About Spring Benefit
McLean Project for the Arts' signature spring fête, Spring Benefit, will take place on Thursday, May 18, 2023 at a private residence in Great Falls, VA. MPA relies on the funds raised at Spring Benefit to further its mission of connecting art and community. Marsha Muawwad and Natalie von Seelen co-chair this year's event.
In addition to festive fare provided by Windows Catering, Spring Benefit 2023 will include music, a silent auction featuring high-value items, and more.
Raffle and Silent Auction
Raffle
The Spring Benefit Raffle features many high-value items. Tickets 1 for $50, 3 for $100, or 6 for $200. All tickets will be entered to win one of the following three items:
Iconic Max Mara Whitney bag in lush green velvet. With top handles and a cross-body strap, embellished with rhinestones, to carry by hand or over the shoulder.  The Whitney Bag is a collaboration between Max Mara and architect Renzo Piano's Building Workshop, the designers behind the now-iconic Whitney Museum of American Art. Loved by style icons everywhere, the bag is inspired by the Museum's pure design and geometry. (Value $1420)
DAVID YURMAN $500 gift card with an exclusive shopping experience for four guests. (Value $500)
DAVID YURMAN Infinity Bracelet (3mm) with diamonds valued at $475. The DY Crossover® Collection explores the rhythmic weaving of line to create form and movement. Using a dynamic range of smooth and cabled cords, the individual strands are meticulously entwined. Sterling silver; pavé diamonds, .051 total carat weight; hook clasp. (Value $475)
*Drawing will be held May 12, 2022, during the MPA Spring Benefit.  Need not be present to win. All proceeds benefit the McLean Project for the Arts. 
Silent Auction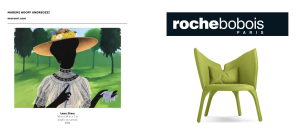 Our silent auction will feature two items–a Maremi Hooff Andreozzi painting and a Roche Bobois Lady B Chair with Kenzo Takada Pillow:
Roche Bobois Lady B Chair: Created by Cécile Maia Pujol, winner of the 2014 Roche Bobois Design Award, the Roche Bobois Lady B armchair is an eco-friendly reinterpretation of the traditional conversation chair intended to "encourage dialogue and to give users a different perspective on their surrounding." (Value $2,800)
Maremi Hooff Andreozzi Painting: Through her work, Maremi Hooff Andreozzi creates symbolic portraits of inspirational woman in history and celebrate their narratives. Maremi has exhibited her work regionally and nationally. Her 2021 two-person show, "May You Live in Interesting Times" at Adah Rose's Gallery was reviewed by Mark Jenkins in The Washington Post. Her painting, "The Suffragists" was exhibited in the Phillip's Collection show, "Inside Outside Upside Down". She is represented by Adah Rose's Gallery in Kensington, MD. (Lawn Dress, 18 in x 24 in x 1 in; acrylic on canvas; 2022. Value $2,500)
*Need not be present to win, or attend event to participate. If you would like to bid via proxy, please email Jen Wormser at jwormser@mpaart.org. Starting bid is $500, increments of $100. All proceeds benefit the McLean Project for the Arts. 
A wide variety of sponsorship levels are available–offering options for both individuals and corporate entities.
Donors may support MPA as sponsors of each event individually (Spring Benefit, MPAartfest, Fall Jazz Event), or may sponsor at the Influencer level and above to receive benefits for each of our signature events.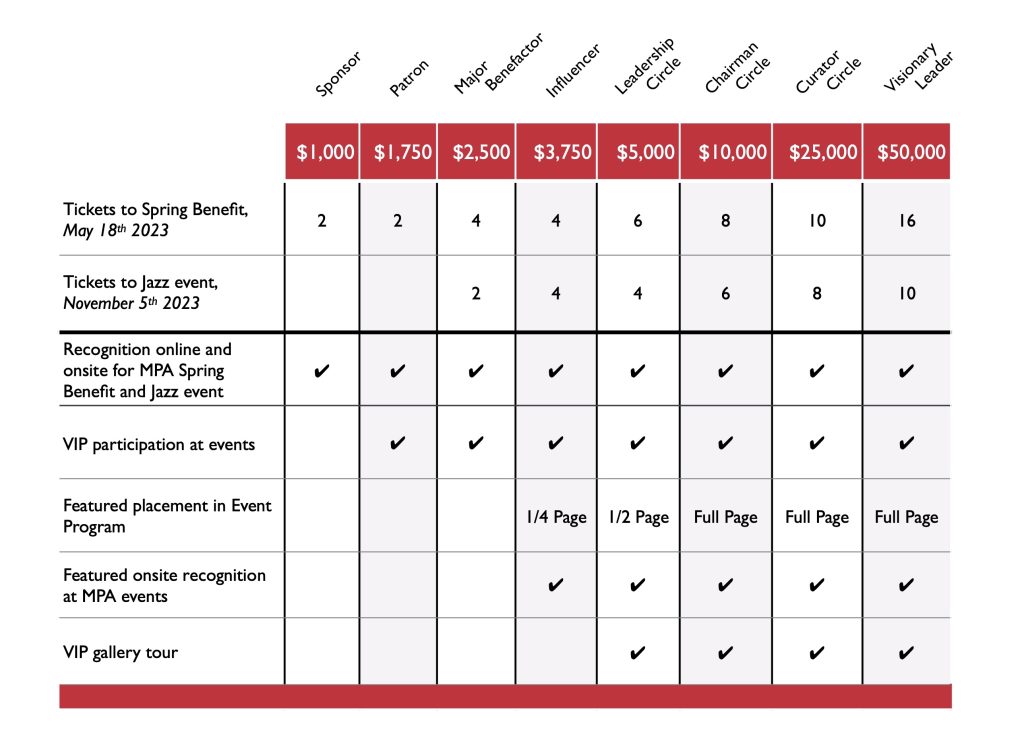 Questions? For more information, please contact Jen Wormser at jwormser@mpaart.org.
Please note: Sponsorship packages are intended to be purchased by one entity. At this time, we cannot accommodate splitting packages between individuals, companies, or families. MPA is a nonprofit organization and our events raise critical funds needed to support our mission-based programs.
For donors interested in giving from a Donor Advised Fund (DAF), please note that IRS regulations do not permit any benefits, including tickets, to be conferred in connection with DAF contributions. IRS regulations state that ticket costs, including both cost of goods/services and charitable amount, should be paid for from sources other than a DAF.
For donors interested in employer matching gifts, please contact MPA first to determine the tax-deductible amount.
McLean Project for the Arts is a non-profit 501(c)3 charitable organization, with the tax identification number of EIN #52-1374407. Your donation (less cost of goods and services) is considered a charitable contribution under the U.S. Tax Laws. Consult your tax advisor to determine the extent of the applicable tax deduction.
Thank you to these generous MPA community sponsors for their support of MPA Spring Benefit!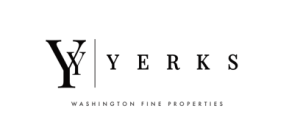 Jacqueline & H. Alexander Henry
Ray Kimsey
Lobkovich Kitchen Designs
Marianne Prendergast

Faisal Aliyan
Donna & Bruce Berlage
Megan & Vincent Dennis
Arezu & Roger Edward Ingle
Ann M. Murphy & Matthew J. Desch
Silvija Strikis & Miguel Brown
Patrons
Howard & Elaine Forman
Kitty & Juan Gonzalez
Elizabeth & Robert Huffman
Maria Kelly; Kathleen Kennedy
Bobbie & Bill Kilberg
Mary Cull
Timothy Davis
Charles Divone
The Hon. & Mrs. Peter Fitzgerald
Pamela Gwaltney
Susie & John King
Alison Mundy
Ellen Yanuck Rosenblum
Ashleigh & Joshua Sekoski
Stanley Black & Decker
Vinson Hall Retirement Community