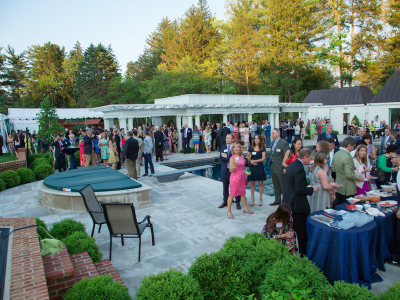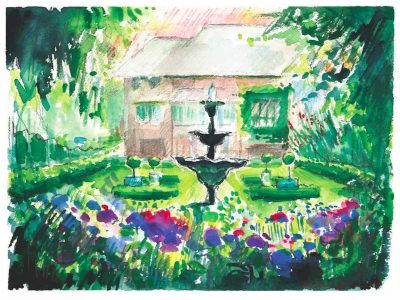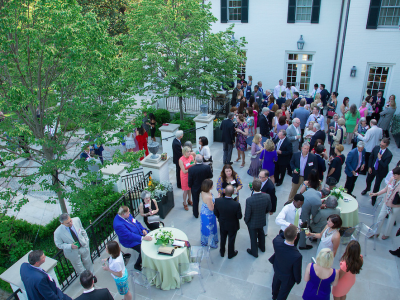 MPA Spring Benefit 2018
IMPORTANT UPDATE: Due to the impending rain and the National Weather Services' flash flood watch, tonight's Spring Benefit has been moved to a new (INDOOR!) venue. Tonight's event will take place indoors at 1181 Ballantrae Lane, McLean.
PARKING: 
The event is at 1181 Ballantrae Lane. Please park at St. John's Episcopal Church (6715 Georgetown Pike, McLean) to board a shuttle bus to the event. There is no parking at the event location. Shuttles will run between the parking lot and the event throughout the evening. The final shuttle from the event to the parking lot will be at 9:45 pm. Names will be on a reservation list at the door–no tickets are required.
Event Details: 
VIP Reception for Patron, Major Benefator, Leadership Circle, and Chairman's Circle Donors 

5:30 – 7:30 pm.

Event: 

7:00 – 9:30 pm.

Silent auction closes:

9pm

Final shuttle to the parking lot: 9:45pm
Names will be on a reservation list at the door–no tickets are required.
Co-chairs: Betsy Bensten and Colleen Lucier
Guest of Honor: Manuela Testolini, businesswoman, philanthropist, and founder of the In a Perfect World Foundation
This sunset party will feature festive Italian fare by Windows Catering, and a silent auction of works by MPA faculty artists, as well as from Prada, direct from Milan.
Spring Benefit sponsorship opportunities are currently available. For sponsorship details please click here. 
Tickets on sale now, $350/person. CLICK HERE to purchase.
For any questions or inquiries, please contact Deb Bissen.
Spring Benefit Silent Auction Items:
Prada Handbag: The Galleria, named after Prada's first store in Milan, is an enduring icon of the Prada brand and is beloved by clients all over the world. This piece is handcrafted in Italy by fine leather goods artisans and is rendered in the Prada signature Saffiano leather. The Bluette color is a classic shade for this ultimate sophisticated everyday bag which will take a woman from office to evening seamlessly.
Works by MPA faculty artists, including Rula J. Brock, Christina Girardi, Kristin Reiber Harris, Barbara Januszkiewicz, Arthur Kwon Lee, Raye Leith, Marise Riddell, and Lubna Zahid.
MPA Thanks Our Generous Supporters & 2018 Spring Benefit Sponsors*
CHAIRMAN'S CIRCLE ($10,000)
Dorchester Apartments & Towers on Columbia Pike, Arlington by Lola C. Reinsch
Rachel & Ted Georgelas
McLean Properties, LLC
Stone Tower Winery
TD Bank
LEADERSHIP CIRCLE ($5,000)
Betsy & Ryan Bensten
Lori & Paul Carbonneau
Barbara Hawthorn Interiors, Ltd.
Colleen & Jim Lucier
The Merion Companies
New Dominion Women's Club
TTR Sotheby's International Realty
The Wine Outlet of McLean
Jean Schiro-Zavela & Vance Zavela
MAJOR BENEFACTOR ($2,500)
Peter Ambrose, Merrill Lynch
Linda & Colin Atkins
Cathy & Brian Bernasek
BOWA
Megan Fass, Fass Results Group
Elaine & Howard Forman
Sylvia Garfinkle & Kevin B. Huff
Kitty & Juan Pablo González
Jen & Chris Graham
Jane & Lee Hite
Jane & Brant Imperatore
Arezu & Ed Ingle
Debbie Levin Jardot & Leo Jardot
Kazan Restaurant
Lindsey & Mark Keatley
Bari & Keith Levingston
Modern Luxury DC
Callie & Brad Nierenberg
Prada Tyson's Galleria
Cary & Bob Prince
Ellen Yanuck Rosenblum
Sushma Shenoy & Amit Saluja
Karen & David Sherwood
Alice & Ken Starr
Lori Jenkins & George Swygert
Catherine Day & Joe Wetzel
Lori & Ken Wiseman
Jill & Paul Young
PATRON ($1,750)
Chrystal & Rick Adams
Kristen & Daniel Coughlan
Lee & Peter DiCenso
Sonja & Chip Frederick, Flowers & Plants, Etc.
Drs. Fizzah & Michael Timothy Gocke
Lobkovich Kitchen Designs
Marianne Prendergast
Charlotte Quinn
Devereux & James Socas
The Signet
Suzanne & Glenn Youngkin
SPONSOR ($1,000)
Celia & Bill Bensten
Bitar Cosmetic Surgery Institute
Alicia & Matt Bond
Silvija Strikis & Miguel Browne
CBG Building Company
Chain Bridge Bank
Cortex Creative
Dabney & Joe Cortina
Ashley & Alan Dabbiere
Pamela & David Danner
Tracy & Kevin Dillard, Realtors
Karen & Dan DuVal
Sara & Sam Feder
Ann & David Flanagan
Candace Kovacic-Fleischer & Walter Fleischer
Matt Frank, Frank & Company P.C.
Georgetown Cupcake
Michelle & Robert Gottke
Shannon & Michael Green
Sherry Haber & Michael Mandel
Lilian & Allan Jorgenson
Kennedy & Co., Kathleen Kennedy & Maria Kelly
Charlotte & Bob Kettler
Bobbie & Bill Kilberg
Amy & Allen King
Susie & John King
The Lawhead & Brouse Families
Tricia & Geoff Malloy
Shannon & Bob McCarter
McLean Ideal Body, LLC
McLean Rotary Club Foundation
Cynthia & Gerald Miller
Kathy Neal
Sue & Randall Odeneal
Madelyn & Dominic Orfitelli
Norma & Russ Ramsey
Lexa & Pat Reuter
Anne & Ray Ritchey
Rotary Club of McLean
W. Russell & Norma Ramsey Foundation
Seward & Kissel LLP
Amy & Derrick Swaak
Lily Talakoub, M.D.
Margi & Bob Vanderhye
Sandra Vito & Andrew Viola
Patricia Tetro & Jack Wilbern
Brittany & Kevin Yam
MPA gives special thanks to Windows Catering Company.
*As of May 23, 2018