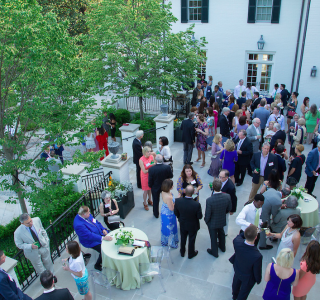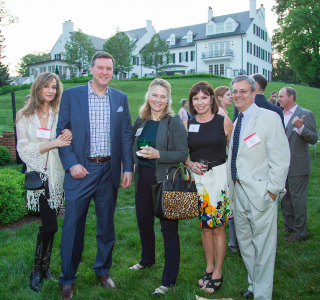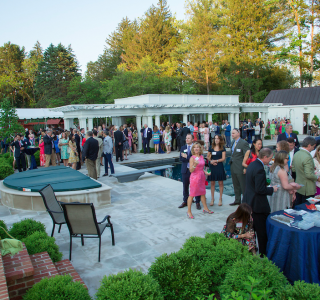 Save the Date: Spring Benefit is May 18, 2017
McLean Project for the Arts will host its signature Spring Benefit on Thursday, May 18, 2017 at the private residence of Pat and Matthew Bullock. Guests of the benefit will enjoy a festive spring evening  in the company of fellow MPA friends and supporters. Dr. Dorothy Kosinski, Director of The Phillips Collection, will serve as the evening's guest of honor. Event chairs for this year's Spring Benefit are Jane A. Imperatore and Neda Yazdani.
All friends of the arts are encouraged to join us for an unforgettable celebration of MPA's outstanding visual arts programs for people throughout the Greater Washington area.
Please join us in connecting the arts in our community by becoming a sponsor of this event:
Sponsor ($1,000)
2 tickets to Spring Benefit
Patron ($1,750)
2 tickets to Spring Benefit
Invitation to VIP reception
Major Benefactor ($2,500)
4 tickets to Spring Benefit and VIP reception
2 complimentary invitations to two Collectors Circle events*
Leadership Circle ($5,000)
6 tickets to Spring Benefit and VIP reception
4 complimentary invitations to two Collectors Circle events
Chairman's Circle ($10,000)
6 tickets to Spring Benefit and VIP reception
4 complimentary invitations to two Collectors Circle events